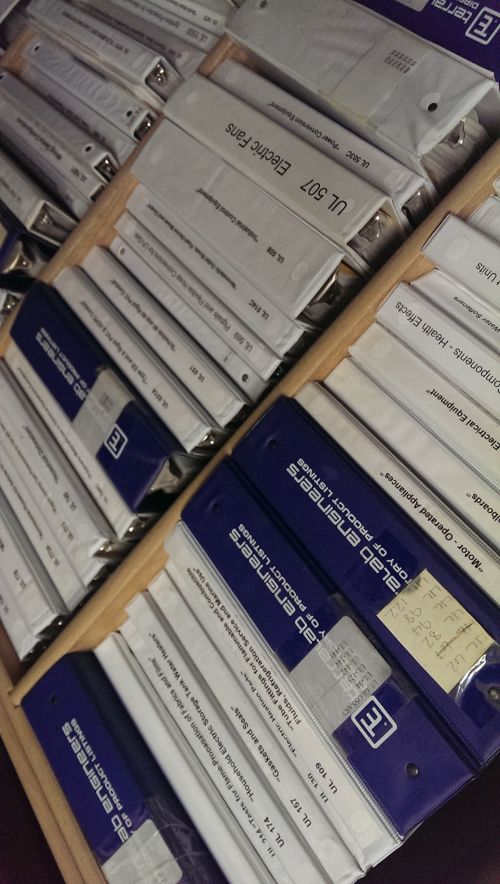 TEi-Library Services, LLC, is a technical library that maintains standards and other technical documents for TEi personnel which are also available to clients and the public. Our library is listed in the American Library Directory (SAN 316-9189) and is a member of the Utah Library Association.
Our library currently contains standards by practically every standards-writing body, including:
AAMA
AASHTO
ABS
ANSI
ASME
ASSE
ASTM
AWWA
BS
CSA
IAPMO
IEC
IEEE
IES
IMO
ISO
NFPA
NSF
UL
ULC
USCG
and many others!
In the rare case we don't already have the standard you need, we'll be happy to acquire it for you through purchase or inter-library loan. Along with the most current revisions, we also have archived revisions of many standards, in case you need to refer to obsolete requirements.
Unlike most public libraries, we do charge a nominal fee to check out materials, in order to offset the costs of shipping and library maintenance.
To check out a standard, simply fill out the Library Check-Out Request Form, and we'll get things started!